Dr. Field graduated From Baylor College of Dentistry with her Doctorate of Dental Surgery in 1998. She received her Masters of Science in Oral Biology and finished her residency with a Certificate of Endodontics in March of 2002 from Baylor College of Dentistry, where she served as Chief Resident. While in her doctoral training, Dr. Field was awarded a National Institute of Health/National Institute of Dental Research Traineeship Grant, The Kate Rieves Scholarship, and The Dr. Maurice Brett Dental Implant Award.
Since graduating, Dr. Field has been in practice in the Dallas area and has been named as one of America's Top Dentists by The Consumer's Research Council of America, Texas Super Dentists in Texas Monthly Magazine, Texas Super Dentist Hall of Fame, Best Dentists in Dallas by D Magazine, and Best of Reader's Choice in Living Magazine. She was given the Tenured Dental Leadership Award by the North Texas Dental Society in 2010. Dr. Field's dedication to the field includes scholarship. She has lectured and presented research around the country on a variety of subjects including management of traumatic injuries in young permanent teeth, endodontic diagnosis and treatment, and more. She has been published in prestigious peer-reviewed journals such as the International Endodontic Journal and The Journal of Histochemistry and Cytochemistry.
When she is not advancing the field of dental medicine, Dr. Field enjoys practicing philanthropy, including for charities such as the Rite to Smile Charity, The Children's Oral Health Center, Rebuilding America's Warriors, The Lost Boys of the Sudan, and more. She lives in Plano with her husband Brady and their two sons, where you can find her photographing her children, reading, or riding her horse.
Associations: ADA, TDA, NTDS, AAE, IADT, DFW Endodontic Society.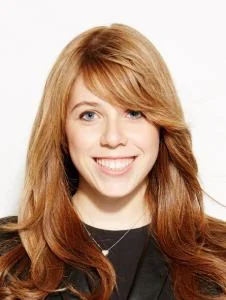 Shira Ackerman, D.D.S.
Dr. Shira Ackerman attended NYU College of Dentistry where she was inducted as a member of the prestigious OKU Honors Society. She graduated with her D.D.S. degree and the E. J. Bushee Award for Academic Excellence and Leadership.

Motivated by her love for bringing relief to patients in pain while helping them maintain their natural teeth, Dr. Ackerman enrolled in Texas A&M's rigorous post-doctoral residency in Endodontics. During her residency, Dr. Ackerman became fascinated by the ways cutting edge technology can be used to improve patient care. She decided to pursue research in this area and received the AAE Foundation award for the top-scoring resident research proposal in the nation. Her research was published in the Journal of Endodontics (45:5) and has been cited in the premier endodontic textbook Cohen's Pathways of the Pulp (12th edition).

Dr. Ackerman loves the everyday challenge involved in performing intricate dentistry while at the same time keeping the patient's comfort and experience at the forefront of her mind. In recognition of her work, Dr. Ackerman has been inducted as a Diplomate of the American Board of Endodontics, an acknowledgment of the highest level of achievement in the field. Dr. Ackerman volunteers as part-time faculty at Texas A&M College of Dentistry. She is involved in her local and national dental societies including the AAE, ADA, TDA, NTDS, and the Alpha Omega Dental Fraternity.

When not involved in patient care, you will likely find Dr. Ackerman exploring the local trails with her husband and three adventurous children.